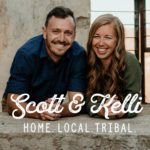 Have you noticed the increase in women who are single going into their thirties? How did this happen? If you're a teen or have teenagers how can you be prepare or help prepare for a youthful marriage?

You can help support the podcast and time we put into it, by buying our Organic South African Rooibos Teas on our website at homewithkelli.co

Thank you for listening and we bless your day!